Ive never actually completed a project that used any of my level editors, but they both turned out pretty well: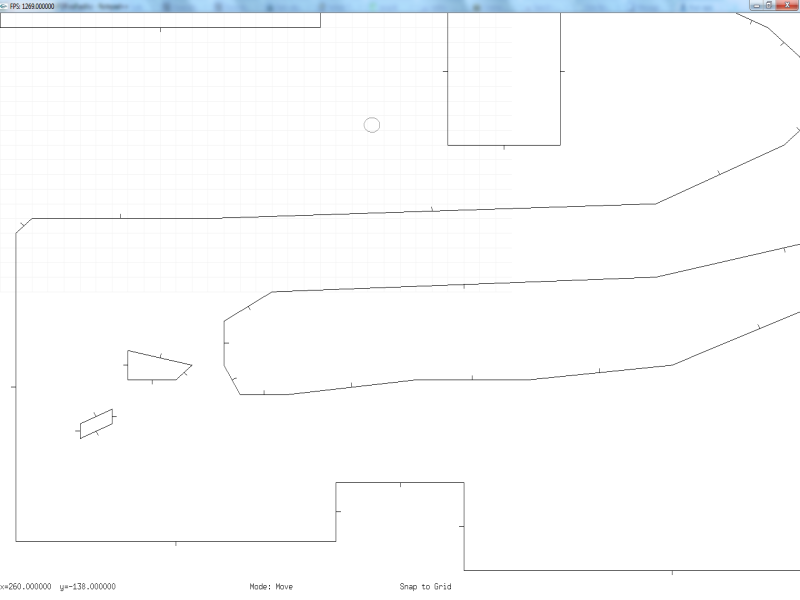 This one was for a physics based iPhone game. You could draw lines, circles, etc and move them. Overall, its really nice to use, and if I ever need a vector image editor, im going to use it as a base. Like most first time editors, it uses random keys to change tools, which makes it impossible to use without checking the source code every time...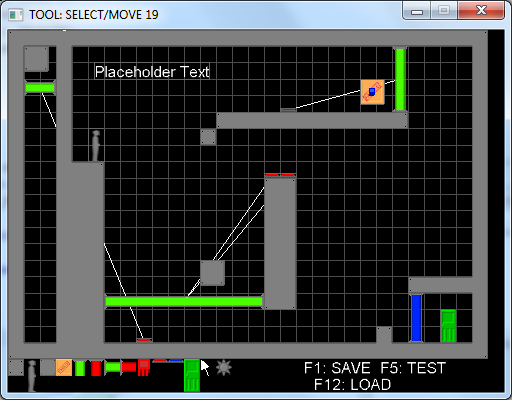 This one was for a 1-screen puzzle platformer. It actually has tools at the bottom, although theres still no save dialog... You can see the required boxes, keys, and buttons that are a staple of all puzzle platformers in abundance. This is the penultimate level, and as such, is completly ridiculous. Also, that placeholder text wasnt actually placeholder, that was in the game.